About Asia-Ho
In an atmosphere where you will certainly not forget yourself after the first visit, we offer you a variety of Vietnamese traditional dishes that are fresh, homemade, high quality and the right combination of protein, carbohydrates and vitamins from all natural sources prepared and served by our team.
Cozy space
Delicious and rich food
Ensuring health
You can also order food to your home on our website.
Why Us
Why Choose Our Restaurant
01
Cozy space
Asia Ho brings you a cozy experience with an enthusiastic and friendly service team.
02
Delicious and rich food
We offer an extensive menu, changing every day with a variety of dishes to suit your taste
03
Ensuring health
Choosing fresh ingredients together with selected recipes to ensure healthy and nutritious dishes for everyone.
Specials
Check Our Specials
Pho Hanoi - Vietnamese rice noodle soup
Pho Bo Hanoi is a hearty soup with rice noodles, beef and herbs, seasoned with cardamom, star anise, cinnamon and roasted ginger.
This is the original recipe as it is still served in Hanoi's street kitchens today. The focus here is on the strong and intense meat flavor of the broth.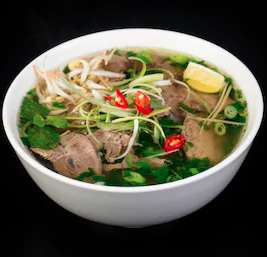 Sushi
The inspiration for today's sushi comes from Southeast Asia. From the method of preserving freshwater fish, the first forms of the now so popular sushi developed over time.
Many of us work up a sweat when using chopsticks to enjoy Sushi. We don't really have to work that hard: Traditionally, chopsticks are used in a sushi bar for sashimi (raw fish in wafer-thin slices), while sushi is traditionally eaten with the fingers.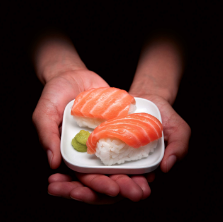 Ho Beef Steak
Grilled hip steak with asparagus and homemade pepper sauce.
This is one of our dishes which you should try :)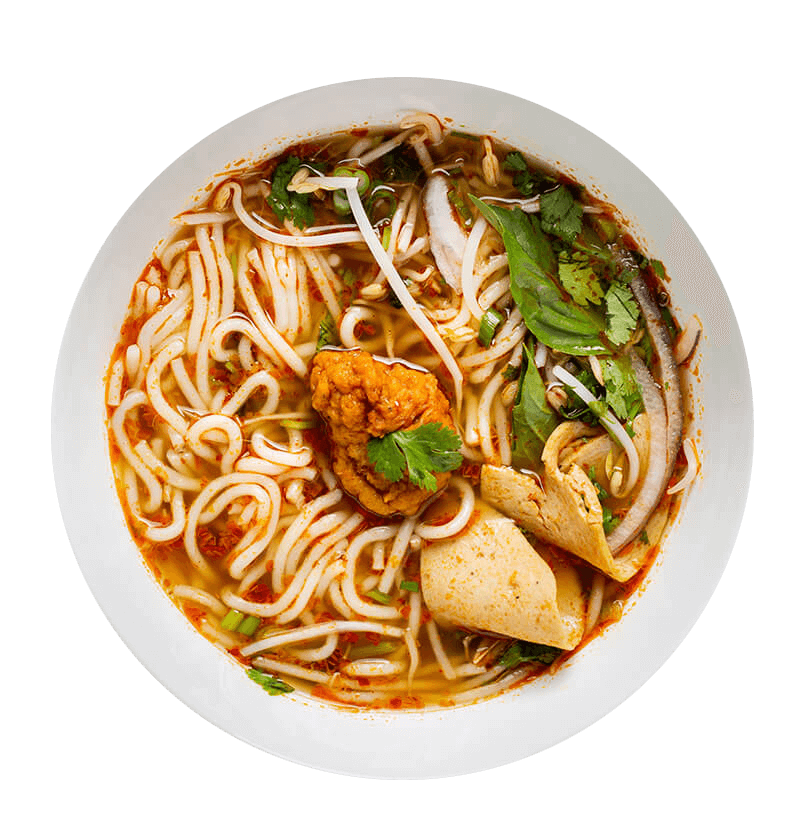 Testimonials
What they're saying about us
Super delicious Vietnamese !!! We recently moved nearby and are really happy to have found such a great shop around the corner !!! We were particularly impressed by the Vietnamese spring rolls and the beef dish. This is exactly what you want after a strenuous move to know that you have arrived at the right place!
Stephanie Lauer
11.2020
When you look at the outside of this restaurant and when I heard the combination of Vietnamese and Sushi, I did not think I would ever set foot into it. But my parents went when they were in town and thought it was really good. So, we went there. And were pleasently surprised. The food tasted very fresh, no artifical or natural thickener. And the prices were really low, so I hope they will survive.
Noemi Kirschbaum
06.2018
You can't go wrong here! The staff is super friendly and recognizes you - which makes your visit very personal. The price-performance ratio is right and all dishes that we have tried so far were very, very tasty! Highly recommended!
P.S. There are now very good cocktails at a great price :)
Jen MeDusa
09.2020
Very tasty food and friendly staff! Will definitely order again.
We had a little problem with the rice in the kitchen, we got very tasty pasta instead.
Birgitta Bartosick
12.2020
Very tasty food and friendly staff! Will definitely order again.
We had a little problem with the rice in the kitchen, we got very tasty pasta instead.
Birgitta Bartosick
12.2020
Gallery
Some photos from Our Restaurant
Open Hours:
Monday - Friday:
11:30 - 14:30 / 17:30 - 22:30
Saturday - Sunday:
17:30 - 22:30

This can be different for each restaurant
Email: